Emirates Airlines is also known as the Fly Emirates, which is an international Dubai-based air transport firm. This airline is the ninth-largest passenger career airline in the world. This airline provides its regular service in Bangladesh. That's why here I am going to write about the Emirates airline Bangladesh office. From here, you will be able to get fly emirates office location, contact details, and much information about Emirates airline that you need.
Emirates Airlines Information
Emirates Airlines is one of the world's largest international airlines. This airline's headquarters located in Garhoud, Dubai, United Arab Emirates. This airline is a subsidiary of the Emirates group. The Emirates group consists of various entities such as the airline division, aircraft maintenance division, and cargo division. The group is owned by the government of Dubai's Investment Corporation of Dubai. Emirates Airlines is one of the largest airlines in the Middle East. Dubai International Airport is the main hub of this airline. Ahmed bin Saeed Al Maktoum is the present chairman and CEO of this airline. To know more information about this airline, keep reading.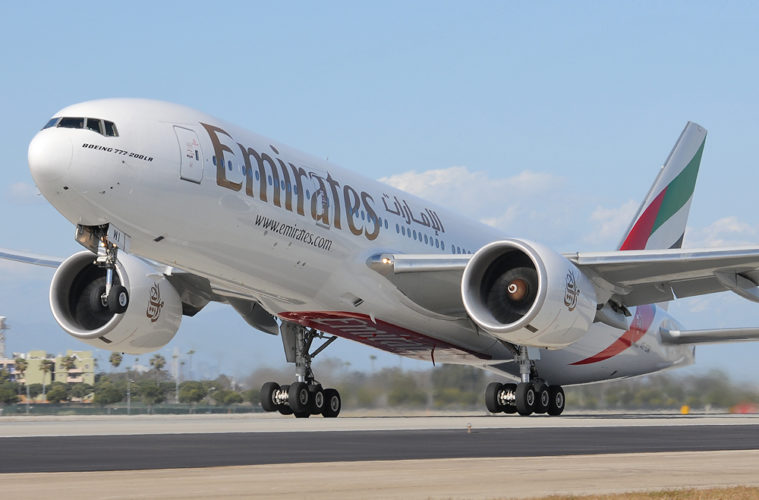 History Of Emirates Airlines
This airline was initially founded in 1985 with the support of the Sheikh of the United Arab Emirates. Emirates commenced its first operation on 25 October 1985. The first flight of this airline was from Dubai to Karachi, Pakistan, on 25 October 1985. In the mid-1980s, one of the best airlines in the world at that time. This airline grew rapidly through partnerships and investment to become one of the world's leading air carriers.
Emirates Airlines Destinations
According to May 2015, Emirates Airlines operated over 3000 flights every week to over 140 destinations in over 70 countries across six continents from its hub in Dubai. This airline global network extended to 157 destinations in 83 countries before suspensions due to the COVID-19 pandemic in March 2020. Among all the destinations of this airline, Bangladesh is one of them. If you want to know all the destinations of Emirates Airlines, Click Here to know more.
Service of Emirates Airlines
Passengers' comforts come first when they fly with Emirates Airlines. And the authority of Emirates Airlines focuses on service excellence, innovation, and safety. Flight emirates attach great importance to the passengers' comfort and provide high-quality air transport services to their customers in various ways. This airline provides an unfailing online booking system that requires passengers to pay only twenty-five percent of the flights' total cost during the booking; passengers can pay the remaining cost later.
In-flight Amenities
In 1992, Emirates Airlines became one of the first airlines to introduce a personal entertaining system on a commercial aircraft. In Emirates flights, there are two types of entertainment systems: Emirates ICE and ICE Digital Wild-screen. The authority of emirates airline are prudent to provide the tranquility service to the passenger, and they have attached much more in-flight entertaining system on their flights.
Emirates Airlines Official Website
Emirates Airlines All Offices Contact Number in Bangladesh
Emirates Airlines is a very familiar airline in Bangladesh. This airline provides its service in Bangladesh based on the Hazrat Shah Jalal International Airport, Dhaka. This airline has an office in Bangladesh located in Dhaka; below, I have added this airline's contact details. If you have any problem with any issue, contact the office.
Emirates Airlines Gulshan Office – Dhaka
Office Address: South Breeze Square, (7th and 8th Floor ) New 90, Old 52 Gulshan Avenue, Dhaka 1212

Telephone: +8809609001133
Emirates Airlines Airport Office – Dhaka
Office Address: Hazrat Shahjalal Intl Airport, Terminal -1, Room 20/21
Telephone: +8809609001133
This article has been written to help those looking for detailed information about the Emirates airline Bangladesh office. I hope you have gathered the knowledge that you need. If you want to know more, leave a comment on the below comment box.